Adventure Touring while at Naiko Retreat
While some guests prefer to relax and not leave the tranquillity of Naiko Retreat, others may seek some off-site experiences.
Besides exploring the Talisker and Deep Creek National Parks there are a host of activities only minutes from Naiko Retreat.  Naiko has partnered with a number of local award-winning tour operators who offer a variety of experiences.
Naiko Wildlife Encounters
On-Site Experience
Naiko Retreat is where adventure and relaxation come together.  A buggy tour in an open 4WD vehicle offers guests a whole new way of exploring the 2,500-acre property on which Naiko is situated.
The 4WD buggy tours are the perfect way to experience the beauty of the Fleurieu Peninsula's natural landscapes, immerse yourself in nature and get up close and personal with the local wildlife. Expert guides will take you on a breathtaking drive around the property, showcasing the stunning views of the Southern Ocean and over to Kangaroo Island.
But it is not just about the views and wildlife –the region has a rich history, and your guides will share interesting insights on your drive leaving you with a deeper appreciation for the beauty of our land, and a greater knowledge of the area's rich cultural and natural heritage.
So what are you waiting for? BOOK YOUR BUGGY TOUR today and experience the magnificent beauty and tranquillity of nature in an unforgettable journey with a stop for morning tea under the trees for those choosing the 3 hour tour.
Duration: 90 minute or 3-hour tours available
Tour Operator: Monteseel Pty Ltd
Helicopter Tours, South Australia
Off-Site Experience
For a special once in a lifetime experience, Helivista offer exceptional helicopter tours of the Fleurieu Peninsula.  With a range of flight options, guests have the opportunity to plan the perfect day, dropping in at a variety of cellar doors, lunching at some of the regions award winning restaurants, a picnic in a remote area or a day trip to Kangaroo Island.
Helivista also provide transportation between Adelaide Airport and Naiko Retreat.
Helivista - Fly high with Helivista
helivistabooking@gmail.com
Authentic Aboriginal Experience
On-Site Experience
The land that Naiko is situated on is associated with the Ramindjeri people and is steeped in indigenous history. We want to preserve not only the rich culture of the area, but also preserve and revegetate the land.
Mark Koolmatrie is a local and highly respected Ramindjeri Elder with profound knowledge of indigenous history and environmental custodianship.  Mark provides authentic rich cultural experiences for guests at Naiko.  Mark is also advising us on expanding our plantings of native plants for bush food and medicine.
Join Mark on a tour and gain an understanding of the history of the local Tribes of southern South Australia.  The following tours and experiences area available.
Smoking ceremony
Each tour will begin with a Ramindjeri Smoking Ceremony where guests will be welcomed and blessed to enhance their experience.
Walk on country
A gentle walk and talk discovering the cultural history of the area including a dreamtime story of our connection.
Ngarrindjeri Stories
Hear about the journey of the Ngarrindjeri people since settlement and how they are utilising the old ways in an entrepreneurial world including other inspiring stories.
Workshops 
Weaving workshops
Painting workshops
To booking a tour or for further information contact Mark at:
tribalexpertise2020@gmail.com
The Backyard Universe
Off-Site Experience
Far away from bright city lights the stars shine brightly down on the Fleurieu Peninsula.  The Backyard Universe offer multicultural night sky tours using a very large telescope and laser pointer.  Experienced host and guide, Fraser Farrell, is an astronomer, geologist and story-teller.  Tours are held at Wirrina Cove, a short drive from Naiko Retreat, and guests can enjoy an evening of traditional stargazing and modern astronomy.  Depending on the weather forecast, night sky tours can be arranged at Naiko Retreat.
This group also offers a range of other experiences and services such as nature, scenery and geology tours as well as day tours to wineries.  A shuttle service between Adelaide and Cape Jervis is also available.
The Backyard Universe
Multicultural night sky stargazing & astronomy tours. Heysen Trail & Fleurieu Peninsula shuttle bus services.
tbu@thebackyarduniverse.com.au
Fishing Charters
Off-Site Experience
The waters between Naiko Retreat and Kangaroo Island are home to the famous King George Whiting and provides some of the best fishing in South Australia.  Fishing charters are available out of Cape Jervis which is a short drive from the Retreat.
Fleurieu Charters: Gary Lloyd has 30 years' experience in fishing charters
Lands End Pro Charter: Mark Rilestone is a professional fisherman.
Golf
Off-Site Experience
Links Lady Bay is situated on the edge of beautiful Lady Bay and next to the seaside town of Normanville.  This championship course with stunning ocean views is a highly ranked course and rated amongst Australia's Best 100 Golf Courses.  Designed by Jack Newton and modelled in part on St Andrews' Golf course in Scotland, Links Lady Bay is just 30 minutes from Naiko.  For the "19ᵗʰ hole", the restaurant is open for lunch Monday to Sunday and for dinner Sunday to Tuesday, or head into Normanville for a light meal at one the local cafes.
Lady Bay Bar & Restaurant
bookings@linksladybay.com.au
Talisker Mine
On-Site Experience
As guests approach Naiko Retreat along Rarkang Road, they will see the sign for Talisker Mine off to the right along Talisker Road.  This abandoned silver mine operated from 1862 to 1872.  The area has a rich Cornish history and the ruins are still clearly visible.  There are also remains of exploratory shafts and tunnels on Rarkang which can be seen if guests walk the private Talisker Mine Trail from Retreat.
Kangaroo Island
Off-Site Experience
World famous Kangaroo Island, also known as the Galapagos of Australia, is just across the water from Naiko Retreat.  The island is renowned for its unspoilt wilderness, abundant wildlife and food and wine industry.  Kangaroo Island can be reached by Sealink Ferry from Cape Jervis or to allow more time on the island, a quick flight across by Helicopter.  Flights can be arranged with Helivista
4WD Tours from Naiko Retreat
Off-Site Experience
Ben Neville of Off Piste 4WD Tours offers upmarket, off-road adventures to hidden, hard to reach areas around the Fleurieu as well as bespoke wine tours of McLaren Vale.
Swimming
On-Site Experience
The crystal clear waters of the secluded beach just a short stroll from the Retreat is excellent for swimming when weather conditions are suitable.  The beach is perfect for a picnic and watching the sun go down with a glass of wine.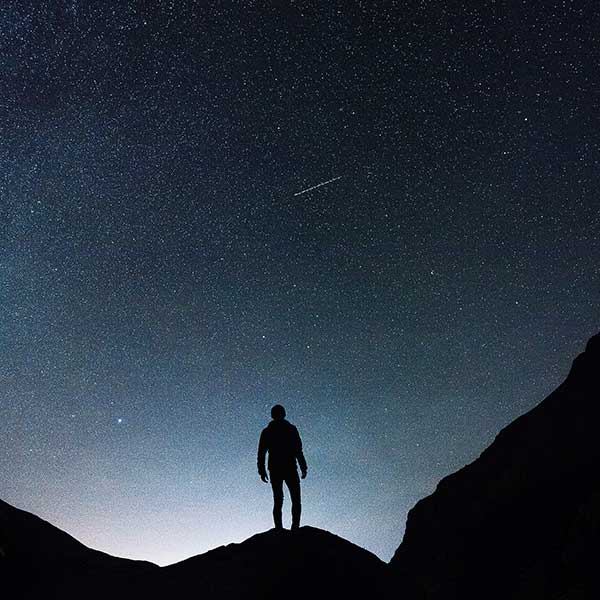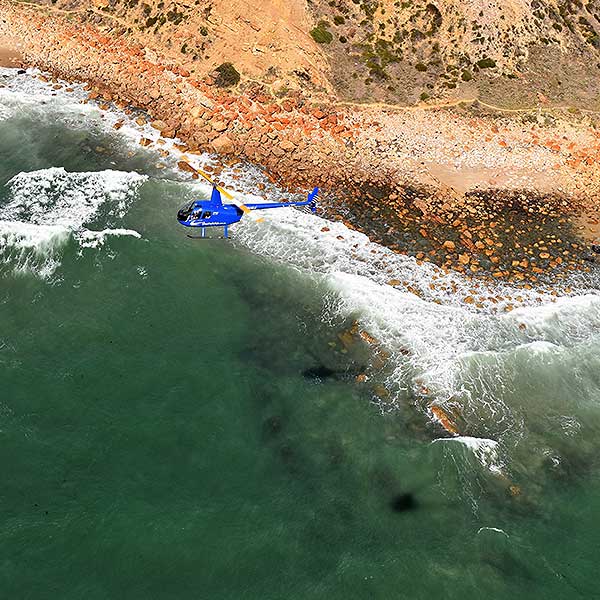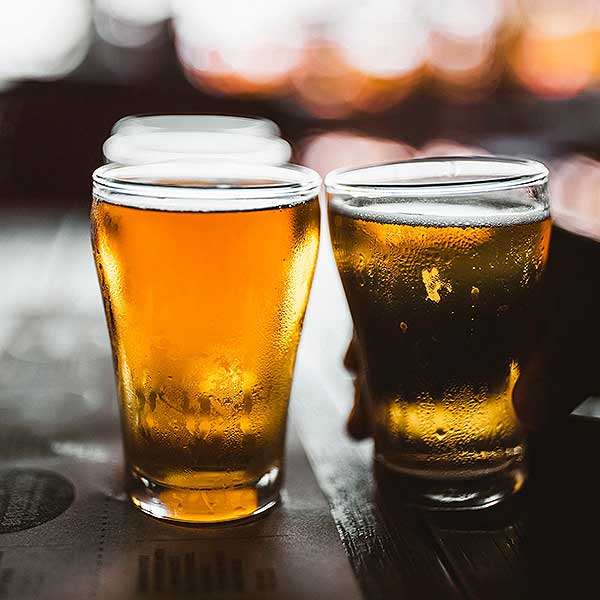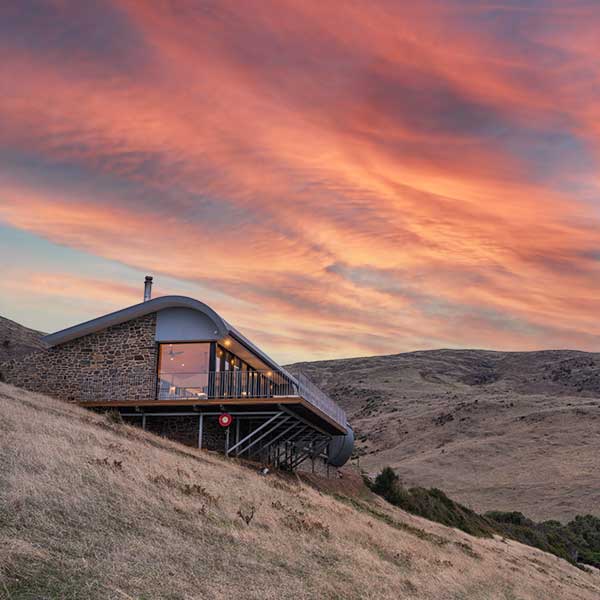 Naiko Retreat Rates
Monday – Thursday: $1584 per night
Friday – Sunday: $1860 per night
15% discount when booking 3 nights or more
Exclusive use of Naiko Retreat
Three King-size bedrooms, which can sleep a maximum of 6 guests in either king size or king single configurations
Full breakfast provisions
Given the design, luxury furnishings and types of exclusive experiences available at Naiko Retreat, it is an adults-only accommodation.  However, children over the age of 16 are welcome provided they are accompanied by an adult
The Retreat is part of a working sheep farm situated between two national parks and pets are strictly prohibited
A two night minimum stay applies