Luxury Wine Tours
Off-Site Experience
International and interstate travellers coming to South Australia have most likely heard about South Australia's famous vineyards and wineries. McLaren Vale is one of Australia's most celebrated wine regions and a must, particularly for international and interstate visitors to the region.
Off Piste 4WD Tours
Off Piste 4WD Tours offer bespoke wine tours showcasing the best of the Fleurieu's food and wine offerings.  Off Piste also offer upmarket, off-road adventures to hidden, hard-to-reach places around the Fleurieu.
Off Piste also provide transportation between Adelaide Airport and Naiko Retreat.
The Ultimate Fleurieu Touring Adventure, Off Piste
info@offpistetours.com.au
Luxury Fully Catered Dinner
On-Site Experience
With limited fine dining in the area, Naiko Retreat has partnered with local legend, TJ Marks of 21 Junk Street Catering to offer a full range of catering options from ready prepared platters and meals to fully catered private dining experiences at the Retreat. With impressive sea views the Naiko dining room is the perfect place for that special dinner.
Local Thai chef
On-Site Experience
Feel like spicing it up – why not indulge in the flavours of Thailand? Local Thai chef, Thanaporn Zarins of Hunger-eze, provides delicious and authentic dishes and delivers them right to Naiko Retreat. Dishes are seasonal and prepared with the freshest local ingredients. Get in touch by phone or email for the latest menu and place orders prior to check in. Pre-ordering ensures you will not be left without dinner!
Fleurieu Peninsula Breweries
Off-Site Experience
Naiko Retreat is located close to a few of SA's famous breweries so if you are into great beers then you will not have to look far. Two local breweries worth visiting are Forktree Brewing and The Smiling Samoyed.
Forktree Brewery is set on a hillside in a converted historic shearing shed in the small coastal town of Carrickalinga.  Forktree offer their own beers on tap, other SA craft beers, local wines and ciders.  Visitors can also enjoy lunch on the expansive deck with panoramic views of the ocean.
The Smiling Samoyed Brewery in Myponga is a family owned, award winning brewery.  The brewery is named after the family dogs, big fluffy white Samoyeds and visitors are likely to be greeted personally by Hoppy.  Besides an excellent range of beers to suit every palate, they also stock a range of local wines, spirits and ciders.  Visitors can also enjoy lunch, including wood-fired pizzas, brewery tours and guided tastings.
Private Cooking Class
On-Site Experience
Anita Robin of Foodbuilder offers one-of-a-kind cooking classes in the fully equipped gourmet kitchen at Naiko Retreat.  Choose from her selection of classes or design your own.  Some of the classes on offer are breadmaking, unique starters, quick and easy meals for busy people and fine dining.
Anita is a Swiss and Australian national who has trained and worked in both hospitality education and the hospitality business for her entire working life.  Anita is also Le Cordon Bleu trained.  Classes cater to beginners and experts alike and offer a quality learning experience and exceptional food all within a fun and relaxed atmosphere. 
Unique Group Cooking Classes by Foodbuilder
anita.robin@foodbuilder.com.au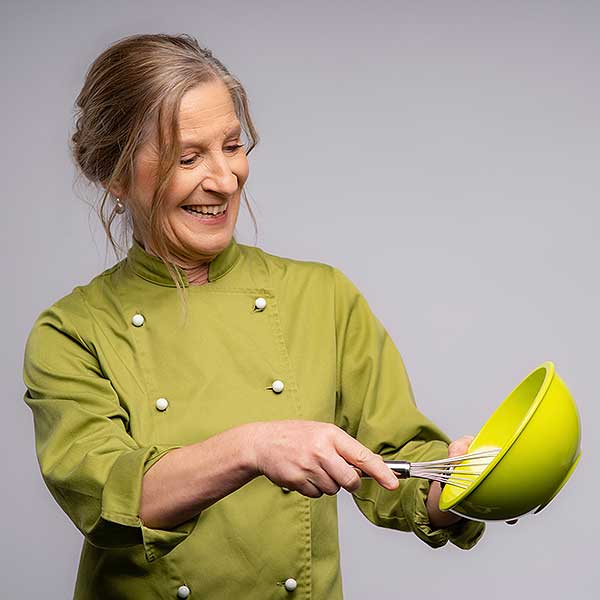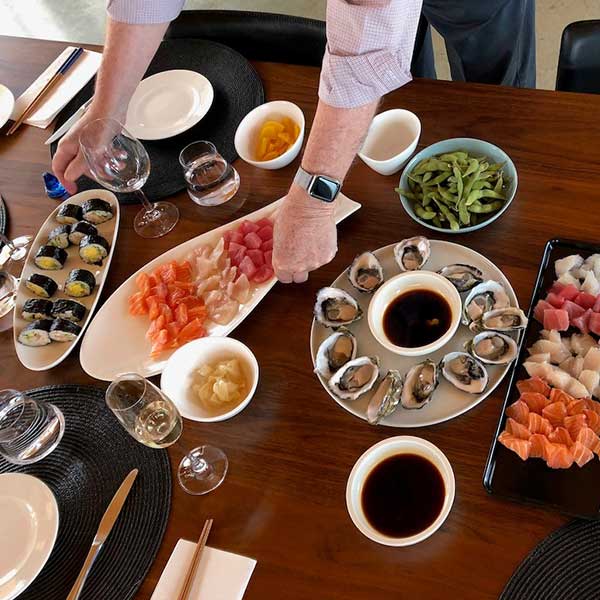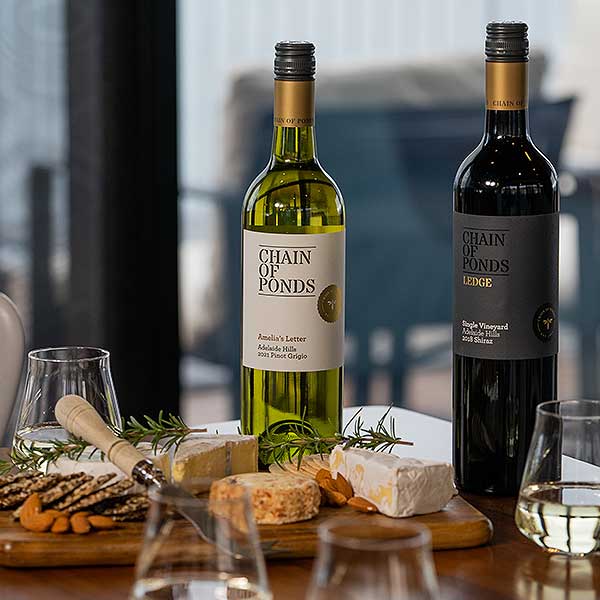 Naiko Retreat Rates
Monday – Thursday: $1584 per night
Friday – Sunday: $1860per night
15% discount when booking 3 nights or more
Exclusive use of Naiko Retreat
Three King-size bedrooms, which can sleep a maximum of 6 guests in either king size or king single configurations
Full breakfast provisions
Given the design, luxury furnishings and types of exclusive experiences available at Naiko Retreat, it is an adults-only accommodation.  However, children over the age of 16 are welcome provided they are accompanied by an adult
The Retreat is part of a working sheep farm situated between two national parks and pets are strictly prohibited
A two night minimum stay applies